Salt-free water softeners, do they work you ask? Salt-free water softeners are in fact a water conditioner, not a water softener as the name implies, because it doesn't remove anything from the water. The two minerals that cause water to be hard are called calcium, and magnesium, which a traditional water softener removes to soften the water.
The Salt-Free Water Softener System Process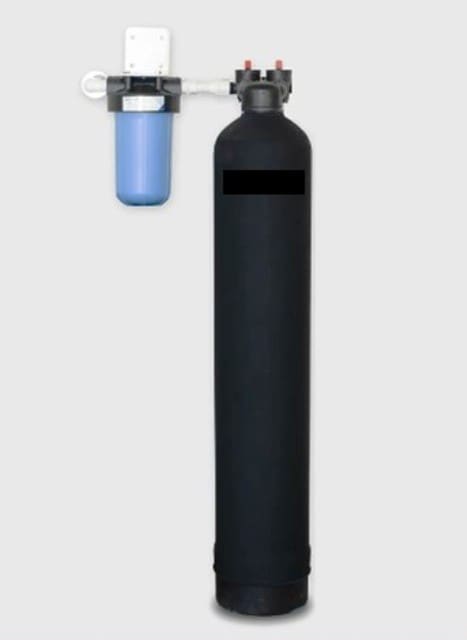 A salt-free water softener use a process called template assisted crystallization commonly referred to as TAC. The hard water is fed into a tank filled with TAC media. TAC media is tiny beads made of polymer and has hollow pits covering the surface to create what are called "nucleation sites" used as guides or molds to structure hardness micro-crystals. Calcium and magnesium ions are trapped by these nucleation sites and over time form micro-crystals. What ends up happening is the crystals become large enough that they will break off and get swept away by the water steam.
Micro-crystals will remain in this crystal state as they move with the water steam through the plumbing since they are fairly stable. In this condition these crystals will not buildup or even adhere to your plumbing. It should be noted that hard water minerals building up in your pipes usually referred to as scale is probably one of the most damaging effects of hard water on your home. Everything from small kitchen appliances such as kettles to washing machines and eventually you will see erosion on your facets and around the metal drains. If you begin to notice a drop in water pressure over time this may also be a problem related the buildup of scale. Remember not only does scale buildup, but it also costs more money to heat the water in appliances like hot water tanks and dishwashers because the elements get coated in scale making them less efficient.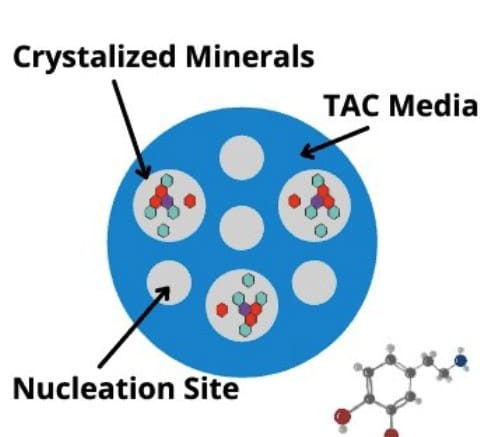 Benefits of a Salt-Free Water Conditioner
So it is true that the salt-free water conditioner can seriously reduce scale, but you are going miss out on a lot of advantages of a traditional water softener. There is some evidence that when you heat the water after coming through the conditioner the minerals will go back to their former state which means you now have no protection.
The calcium & magnesium that are still in the water will combine together leaving a residue causing a scum to accumulate in places like sinks and bathtubs. Your laundry will come out rigid and hardened because of the minerals binding and it, and will in time fade your colours. It's hard to shower when you can't get any suds from the soap and your skin feels dry and becomes itchy afterwards. This is why conditioning and softening water are totally different in what they do.                                                                                                                                                                                                              
Water Softener Vs Water Conditioner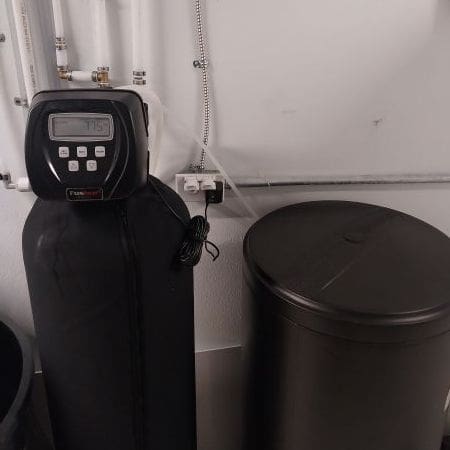 Let's examine how a regular water softener, softens your water. The process that is used is called "ion-exchange", in fact the resin that a water softener uses is called ion exchange resin. The media in a regular softener is a resin based product consisting of little plastic beads that attract the calcium and magnesium as the water is passed through it. The term "ion-exchange" is because the beads each get charged with a sodium ion during regeneration. This sodium ion is then exchanged for a calcium or magnesium ion when they come in contact with your water.
In order for this to happen a saline solution must be used during the regeneration  cycle of a water softener. This solution once it has been used is flushed into the septic fields and sewer systems that some people want to avoid. People have been told it's harming the environment, and others think they are getting to much salt in their water.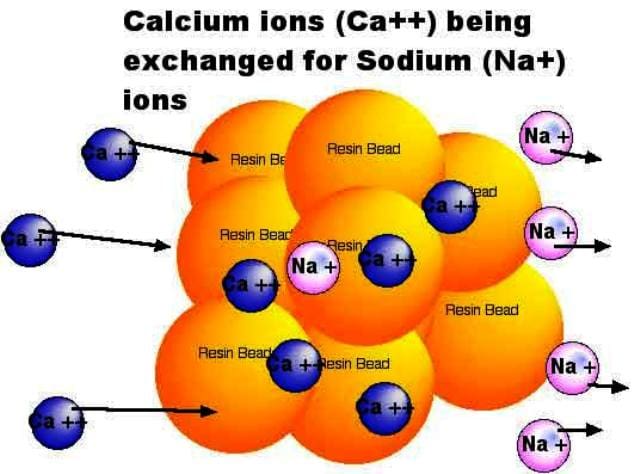 If your water softener is properly sized, and set up properly, the amount of salt you will use is likely a 40 pound bag of salt, give or take, which can easily be assimilated into the environment where it is found naturedly. Take into consideration that without a softener you will use about 5 times as much soap then if you had soft water. Now we are dispensing 5 times the soap into the environment, which in some cases is toxic and take years to properly break down and be assimilated into nature.
On the second concern mentioned, there was a reason years ago to be concerned about salt in your water as a result of the softening process. Today's water softeners have an internal bypass that is employed during regeneration so the salt being used never enters the water steam. The modern water softeners have a double rinse cycle to get rid of the maximum amount of salt possible, on most models, and are far more efficient than years ago. Bottom line is most experts agree that you get more sodium out of the bread on a sandwich then the sodium you will get out of your softened water in a month.
Although a salt less water conditioner does address some of the issues surrounding hard water, a traditional water softer gives you far more value in the service it offers.